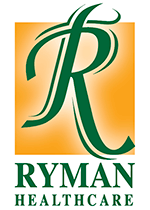 ESTABLISHED IN CHRISTCHURCH IN 1984, Ryman Healthcare draws on 33 years of experience to provide the best possible retirement living and care options for its residents.
As one of New Zealand's leading retirement care providers for over-70s, Ryman Healthcare caters for 10,500 residents in friendly resortstyle villages and employs more than 4500 staff.
The commitment of the caring and professional Ryman staff to residents is the best in the sector. As Ryman co-founder Kevin Hickman put it, care has to be 'good enough for mum'. It's a credo Ryman staff follow every day.
Ryman goes out of its way to meet residents' individual preferences, including rostering the same staff as primary carers, as continuity is important to residents and their families. Improvements this year include the myRyman app, which identifies what each resident likes, right down to how they take their tea. Ryman Delicious is a complete revamp of the food service, including new menu and food options to give residents a greater choice. To maintain its high standards of customer service, Ryman carries out 24,000 surveys every year to measure progress and work out areas of improvement.
Staff are supported with training, kindness awards and recognition for when they go above and beyond for the residents. Ryman is proud to regularly recognise staff excellence through awards.
For more information, please visit https://www.rymanhealthcare.co.nz.